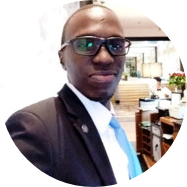 My daily work involves designing and implementing cloud solutions for both Infrastructure and Applications. I have a long and strong history of working with different Microsoft technologies ranging from the on-premises technology stack to productivity solutions based on the Microsoft 365 environment. I also work with different open source technologies and other cloud service providers according to personal interest/different project requirements, and the main purpose of this blog is to share the knowledge that I learn from my different cloud expeditions.
In my free time, am out somewhere reading a new book, catching up with friends and spending time with my family.
Am not a certifications frenzy but I like to keep some under my belt. You can check out my acclaim profile and/or connect with me on LinkedIn.
All  opinions expressed on this blog are Independent of my current employer and consulting experience.