To create a new Azure AD Tenant that is isolated from the root Tenant - New organization. We access our current Azure AD Tenant and then click on Create a Tenant.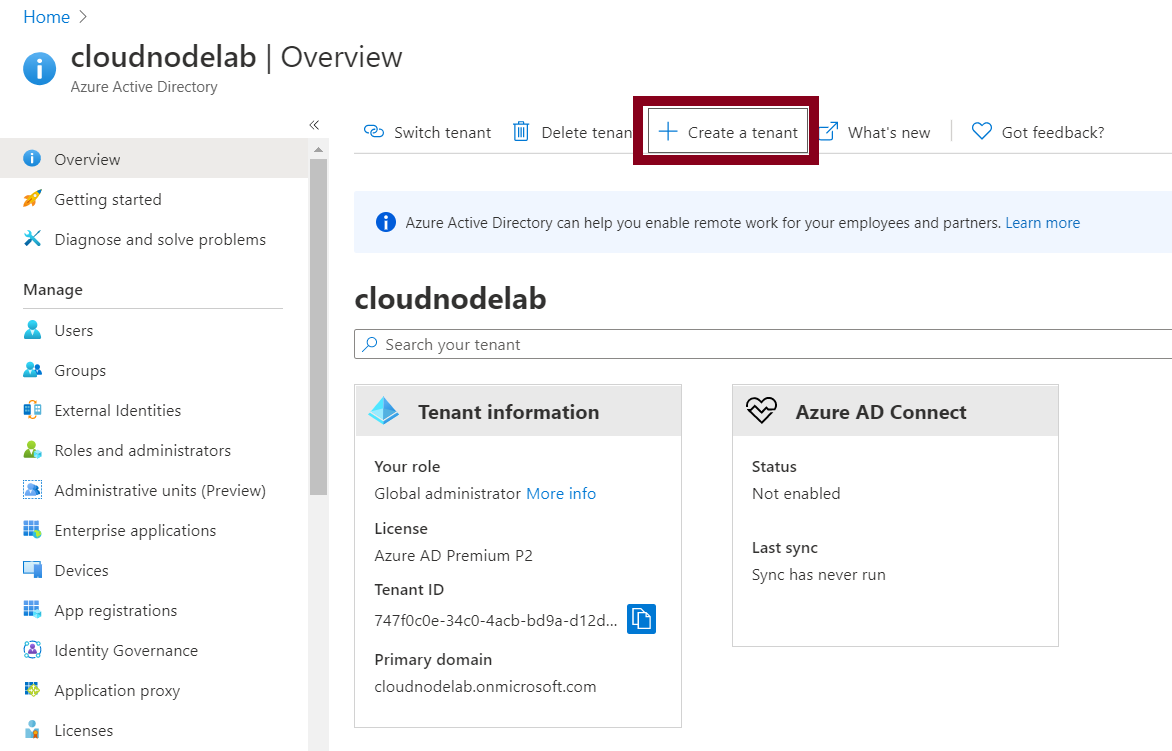 From there, onto the next page.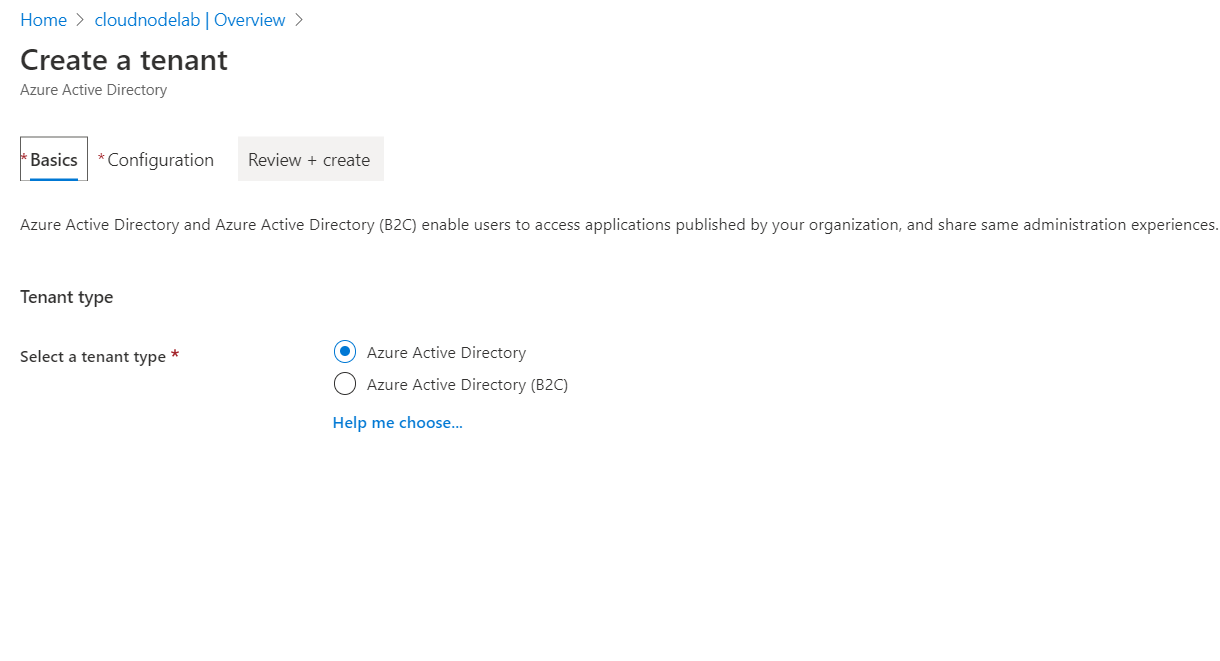 We then select the first option - Azure Active Directory.
NB: Azure Active Directory (B2C) depends on a scenario whereby you want to provide your Organization specific applications to clients but don't want them to have User accounts within your main Azure AD tenant.

We then set a unique domain name for our new tenant.
After creating the new tenant, we shall be able to browse to it and notice that the tier of Azure AD we are using is free. This can be upgraded later according to the requirements.
You should also note that you do not need a new subscription to create or work with a New Azure AD tenant running on the Azure AD Free tier. For Azure AD P1 & P2 tiers, you definitely need a subscription to extend to those additional features that they provide.